Biography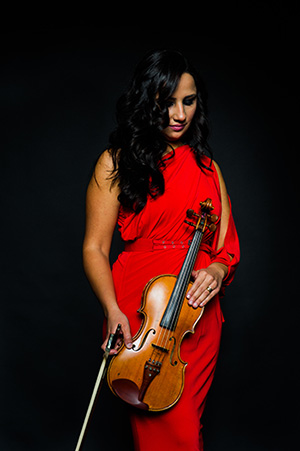 I was born in Schiedam on 4 December. As a member of a family of musicians I grew up in an atmosphere with diversified music styles like jazz, latin and Turkish music. My father (Erhan Alpay) who is a jazz saxophonist and my grandfather (Nejat Alpay) who worked as a drummer with the famous Turkish pop idol Erol Buyukburc have shaped my musical culture with their knowledge. I took my first step in music by having piano lessons when I was five. Besides having lessons in piano I regularly got lessons from my father. When I reached the age of six we moved to Istanbul where my parents are originally from.
Arrived in Istanbul I was not only enrolled for the primary school but I also participated in a part-time musical education at the conservatory. Until I was eleven, I played the piano as my main instrument. Then I discovered that the violin was more suitable for me to express myself and switched to the violin. That year I enrolled to the conservatory as a full-time student.
During my education at the conservatory I have travelled every day from the European side to the Asian side of Istanbul for ten years with the ferry. On a later age I have noticed that this journey from one continent to the other, had taught me and inspired me a lot during those years. I can say that the diversified, mystical and magical Istanbul has formed my musical character. The Bosporus has always been a source of inspiration for me. Next to my education in Turkey I performed at various places at a very young age. Moreover I have taught other children of my age to play the piano at the music school of my uncle Erkan Alpay. In order to develop myself in music I have decided to continue my studies at the Conservatory of Rotterdam (Codarts) and I graduated in 2008.
Shortly after I graduated I have got the chance to perform on very important stages like the North Sea Jazz festival in 2010. Great artists such as Stevie Wonder, Macy Gray en Buika have performed in that year as well. The highlights of my career were the performance at TedX in Amsterdam and Oxford where I played for a broad international public and my performance at Taksim square when Istanbul was the cultural capital of Europe in 2010. Moreover I have been at important stages in the Netherlands such as the 'Concertgebouw' in Amsterdam, 'Muziekgebouw aan t' IJ and the Heineken Music Hall.
In the year 2010 I have sung a traditional Turkish song (Divane Asik Gibi) for a Dutch television station (VPRO) and got many hits on Youtube. After having very positive reactions and requests for more songs I have decided to focus on singing besides playing the violin. At the moment I am working very intensively on my new songs and I am very excited to present them to you as soon as possible.